Amy Bannon – Ignite Adaptive Sports & Paradox Sports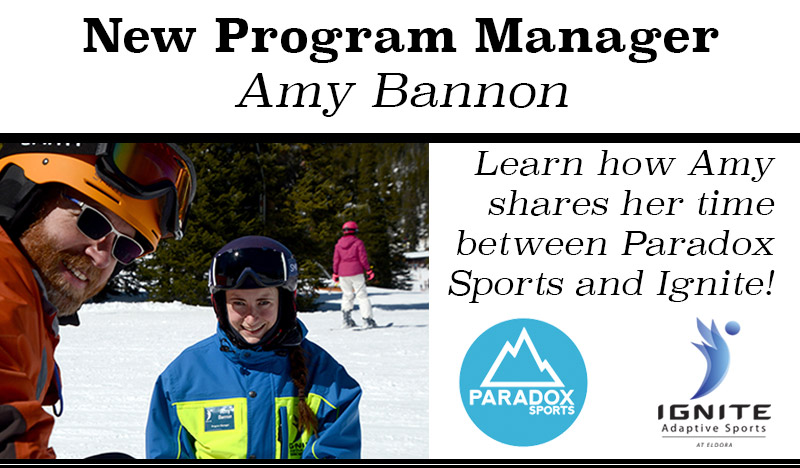 Dear Ignite Community,

It is with great excitement that I join the Ignite Adaptive Sports family at Eldora Mountain Resort. I was immediately drawn to the "Ignite Spirit" that radiates from all of our volunteers and participants. It is truly a privilege to be a key part of a strong and growing organization that ignites personal growth within every participant.

When the temperatures rise and the snow melts, I manage local operations with Paradox Sports. Paradox offers accessible rock climbing experiences for people with physical disabilities in the front range and beyond. Each month, we offer adaptive community climbing nights followed by a social hour at Movement Climbing + Fitness. This is a great way to meet people and stay active during Ignite's off-season and I invite all of you to get involved and join us on the wall!

You can click here to learn more about Paradox and register for upcoming local programs. If you are interested in volunteering or have any questions about climbing opportunities, please send me an email at [email protected].

Thank you for welcoming me into this amazing community. I am eager to get to know each of you next season!

Best,

Amy Bannon