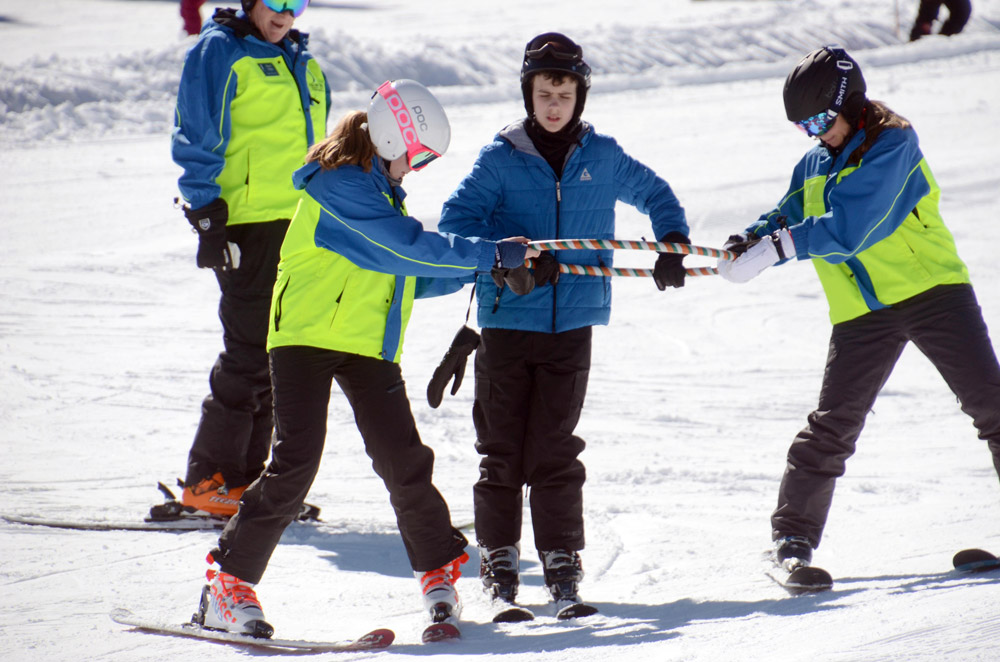 2019 Volunteer Orientation Sessions are coming up!
**One orientation session is required for new volunteers**
Wednesday, October 16th, 6 pm – 8 pm
Saturday, October 19th, 10 am – 12 pm
Tuesday, October 22nd, 6 pm – 8 pm
Location: Boulder JCC, 6007 Oreg Ave, Boulder CO
---
At Ignite, we believe in the power of volunteers to transform the world we live in. Established in 1975, Ignite Adaptive Sports is a volunteer-driven organization motivated by the hearts and dedication of our 250+ volunteers, including our junior instructors.
To become a volunteer for Ignite Adaptive Sports, volunteers will undergo training that is specifically oriented to providing a safe, fun, and educational experience for persons with disabilities. On-going training throughout the season is offered to maximize the instructor's personal skiing/riding, teaching ability and technical knowledge. Sign up to learn more about volunteering with Ignite!
View the Volunteer Orientation Presentation.
Junior Instructor Program
The Junior Instructor Program is designed for high school students, ages 16 and 17. It is a unique opportunity to participate in Ignite training, right alongside adult volunteers. When lessons begin this winter, the junior instructors are assigned to assist with lessons and learn from the more experienced instructors.
For more information, please contact us at one of the following:
Email: volunteer@igniteadaptivesports.org
Phone: 303-258-1166
Join Ignite's dedicated team of Volunteer Instructors
Sign up for Updates!
Sign up today and receive email updates from Ignite