Ignite 2021 Gala Live Auction
We have some spectacular live auction items available at the Ignite Your Story Gala on August 28th. Feel free to browse between them here so you are ready on the big night.
1. Up, Up and Away in a Beautiful Balloon
Soar over the Boulder area enjoying spectacular views, including mountain ranges, plains, and wildlife as far as the eye can see, in an exceptionally memorable experience. Enjoy complimentary breakfast and beverages as you watch the balloons inflating and receive a parting gift bag with champagne, a t-shirt, balloon pin, and a personalized flight certificate with a photo of you and your guest in the balloon after your 1-1.5 hour flight.
The gift certificate is for two and is valid for two years for the May through November flying season.

2. Fun in the Sun at Boulder Reservoir with Captain Tom
You and six of your friends will enjoy an afternoon with Captain Tom Ward and his First Mate, Jana, at Boulder Reservoir, aboard their luxury Yamaha Dual Jet Engine Power Boat.

You can spend your time waterskiing, tubing, knee boarding, wake boarding, or simply savoring the breeze on the water, watching a beautiful sunset. Appetizers and beverages will be provided.
Use during the summer of 2022, as scheduled with the Wards.
3. Take a Walk on the Wild Side

You and seven of your guests will enjoy a private educational tour, lunch, and a photo opportunity at The Wild Animal Sanctuary in Keenesburg, CO. You will be provided a private tour to see and understand the lives and stories of their rescued animals. Rescued animals live in large open habitats and are not forced to be front-and-center just so people can see them easier. The elevated walkway is more than 1.5 miles long and spans across numerous natural habitats, offering opportunities for guests to see many of the rescued animals closer. Visitors experience an incredibly serene setting where prides of African Lions roam freely. Tigers, Wolves, Bears and other large carnivores also live and coexist peacefully.
Tour is nontransferable & expires on October 12, 2022.
4. Summertime and the Living is Easy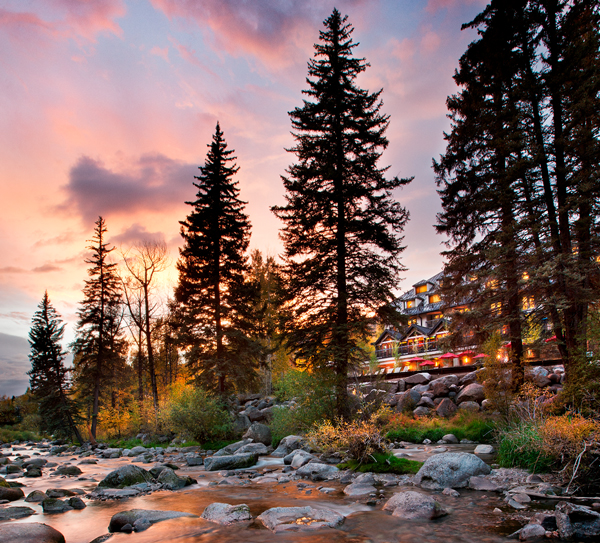 Stay two nights in the luxury and beauty of the Five Star Grand Hyatt Vail. Enjoy lounging in the infinity pool overlooking Gore Creek, located directly on gold medal waters for the fly fishing aficionado. Includes tax, resort fee, parking, and two 50-minute Custom Massages at the Grand Hyatt Spa.
Excludes all holidays and Winter Season (December 15-April 15).
Subject to availability.
Use by June 30, 2022.
5. Unique Experience Backstage at Eldora Ski Resort
Enjoy one full day of skiing at Eldora with Eldora's General Manager, Brent Tregaskis. You and up to three of your friends will spend a day on the slopes with Brent, lunch included!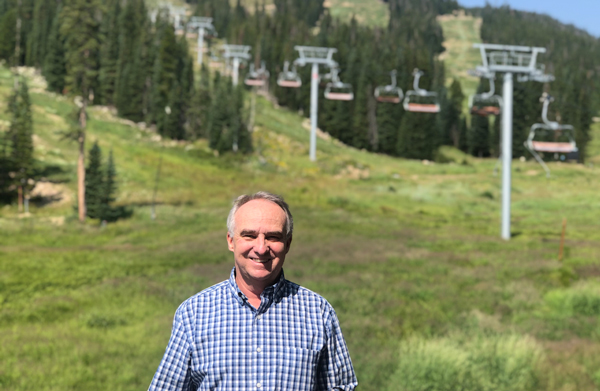 This package includes lift tickets for up to four people on this day of fun, plus an additional four-pack of lift tickets to Eldora to use during the 2021/2022 Season. Each participant in this adventure will also receive an Eldora hoodie, water bottle, hat and Buff. This will be a great local VIP experience to see and meet those who make the magic happen behind the scenes and on the mountain.
Must use during the 2021/2022 Ski Season.
6. Take in the Beach, Sun, and Sea in the Riviera Maya Area of Mexico.
Enjoy a one week stay in a beautiful, brand new two bedroom and two bathroom condominium in the Ipana Gated Community. This is the perfect place to unwind with convenient beach access. This modern, well decorated unit has one king size and queen size bed, plus a sofa bed in the living room. This unit contains a fully equipped kitchen, television, wireless internet, air conditioning, washer and dryer.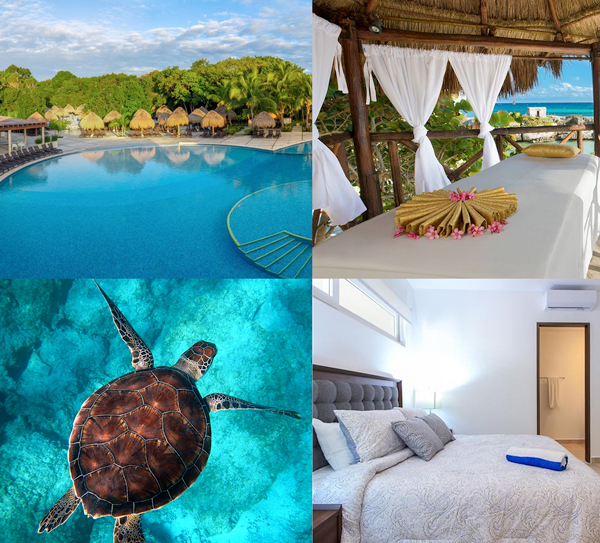 The front desk has concierge service as well as inside and outside security. Located in downtown Playa, one of the most exclusive areas in Playa del Carmen, one block away from 5th Avenue, Ipana amenities include pools, a rooftop bar, an onsite spa and gym. Enjoy views of the Caribbean ocean in the distance from the rooftop or gaze out to see Cozumel Island on the horizon. The Playa del Carmen area is a paradise, the perfect haven for relaxation, with easy access to trendy restaurants, bars, boutiques and coffee shops.
Airfare and other travel expenses not included. Subject to availability, blackout period Thanksgiving, Christmas and New Years. Must be used by August 2022.
7. Ready to Race?
This amazing package includes ski racing technique lessons, all day long, with Montie Milner and up to four of your friends at Eldora, including your lift ticket and lunch for the group. With this package, you also receive one pair of Apex 2021-2022 Ski Boots (choose the Antero Men's or Blanca Women's ski boot), with a custom fitting by an Apex Expert Fitter.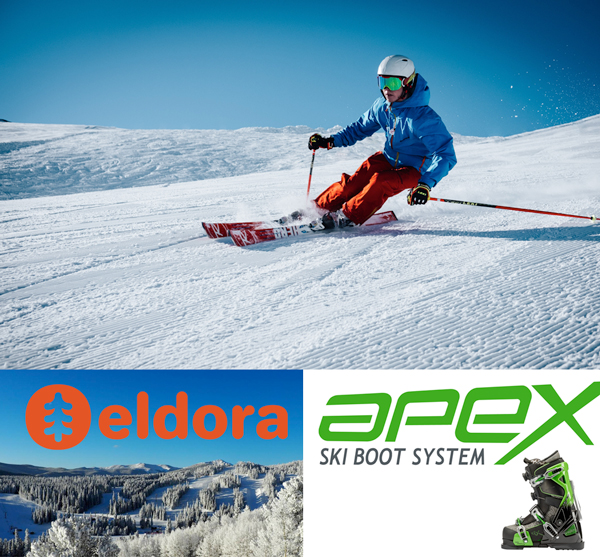 As well as one pair of Special Edition Coors Light Liberty Helix Freeride Skis, and four Ignite Fleece Vests.
Montie is a PSIA Level II Certified Ski Instructor with 12 years of experience as a coach with the elite Squaw Mountain Ski Racing Program. Squaw Valley Ski Team has a rich competitive ski racing heritage, spanning decades and includes athletes who have gone on to compete in National, World Cup, and Olympic events. Alumni include Marco Sullivan, Tamara McKinney, Jonny Moseley, Travis Ganong, and Julia Mancuso – just to name a few.

8. Own a Piece of Colorado Skiing History

A Colorado skiing institution became skiing history when Winter Park replaced its iconic Zephyr Express Lift. For almost three decades, since 1990, the Zephyr carried millions of skiers from the Balcony House to the Lodge at Sunspot. Own this piece of Americana or make it a unique gift of a very limited- edition relic.
Chair has legs attached (photos not of actual chair).
9. Three Nights of Ultimate Luxury in Virginia's Wine Country
Experience a three night mid-week escape to the exquisite Salamander Resort, the DC area's only five star destination resort and spa. Enjoy the comfortable charm, scenic views and the ultimate space for relaxation and retreat. Luxurious accommodations take place in an Owner's Suite with choice of daily in-suite breakfast or Harriman's Restaurant breakfast for two, Chef Dinner Experience for two in the Cooking Studio, a Wine Tour at RdV Vineyards to include tasting in the private wine cellar, and Couples Massages in the Salamander Spa that will not only revitalize your body but rejuvenate your soul.