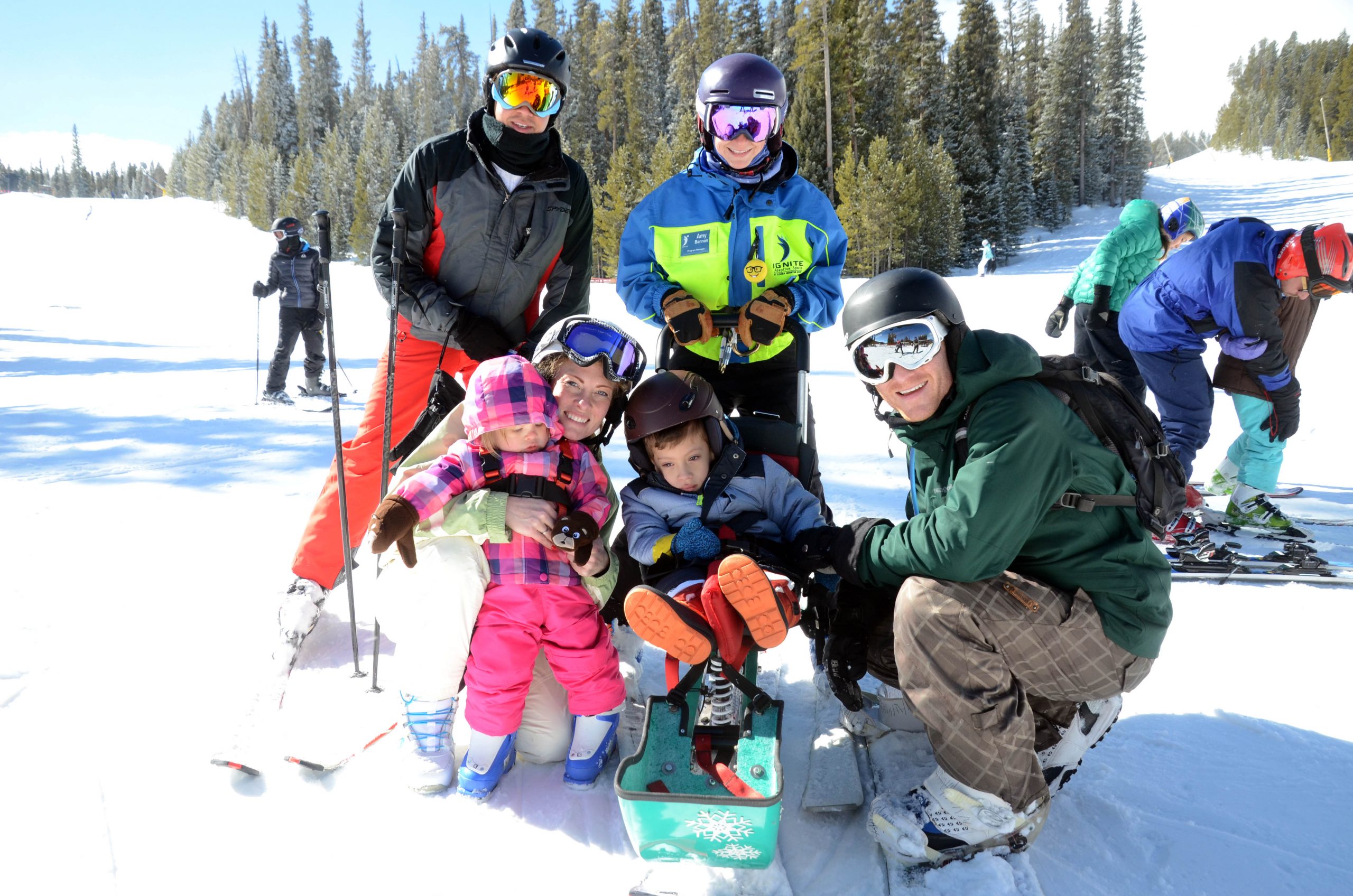 Half-day lessons will run from December 30, 2022 – April 2, 2023.
COVID Protocol:
Face coverings will be required by all athletes, volunteers and staff.
An online health-screening is required prior to each lesson.
Athletes and volunteers will be required to watch an informational video outlining precautionary steps that Ignite is taking to mitigate COVID-19 related risks.
Ignite will be working with Eldora to ensure parking spaces are available for each athlete upon arrival.
Our athletes range in age from 6 to 90. Ignite believes everyone should enjoy winter sports regardless of ability level or financial circumstances (click here for scholarship information), providing lessons to over 300 athletes each year!
Snowsport Opportunities:
Ignite offers alpine and cross-country skiing, snowboarding, ski biking, and snowshoeing lessons.
More info:
Athlete Registration: for both new and returning athletes
To learn more about becoming a Ignite athlete: email scheduler@igniteadaptivesports.org or call or text 720-310-0328.
NOTE: A new single-occupancy vehicle (SOV) fee of $10 will be charged on weekends and holidays, as well as on weekdays with 10 or more inches of snow in the forecast. Plan your trip to Eldora!
Join our Snowsports Community
Sign up today for inspiring stories from the slopes and opportunities to get involved with our life-changing adaptive snowsports programs!