Volunteer Feature – Allen Fontenot
Everyone at Ignite agrees: We love our veterans. When we are able to ski mid-week, we get excited to share the joy these athletes bring into World Headquarters. One volunteer in particular has a set schedule to help the veterans in our program reach the slopes each week. This is a vital role that helps many students with disabilities. Transportation can often be the deal-breaker when it comes to access to adaptive sports. Ignite Volunteer Allen Fontenot can be found every Thursday making the six-hour round-trip to Eldora, and ensuring our disabled vets arrive and depart safely from Ignite. 
With the Ignite Van, he wakes up before the sun and sets out on his morning route. "I live in Lafayette, then I drive to Lakewood, down 287, to 36, 76, Wadsworth, … then I drive through Golden and come around through Clear Creek. I will get home tonight at 7 o'clock. I started at 5:30 this morning, de-icing the shuttle and getting everything ready," Fontenot shares.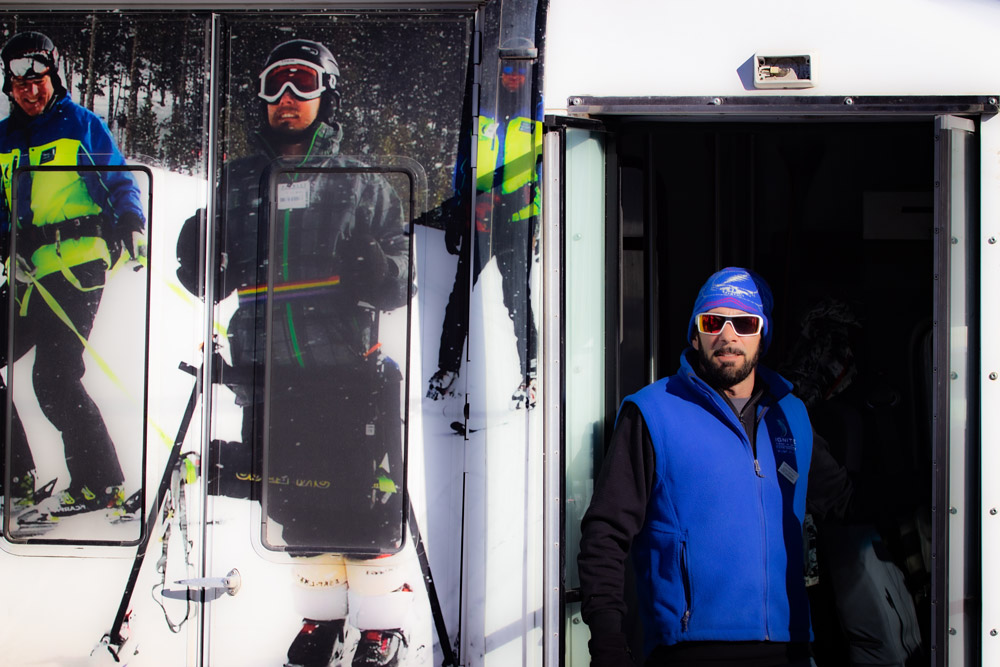 Fontenot's unique role is not without benefits. He's become friends with several athletes through the hours spent riding in the van. "It's almost impossible not to build a personal relationship with them," Fontenot shares. "You (volunteers) get to teach them how to ski, but I drive them up. And when I pick them up, I'm basically rescuing them from a place where they're just losing stuff every day. Losing mobility, losing this and that. When I scoop them up, they get excited. All the way up and all the way down they're swapping stories about what happened today. Some of them are so completely worn out, they're falling asleep in the van. It's a really cool experience for me. So much so that I bought land up here just so I can move my operation to be closer to this place."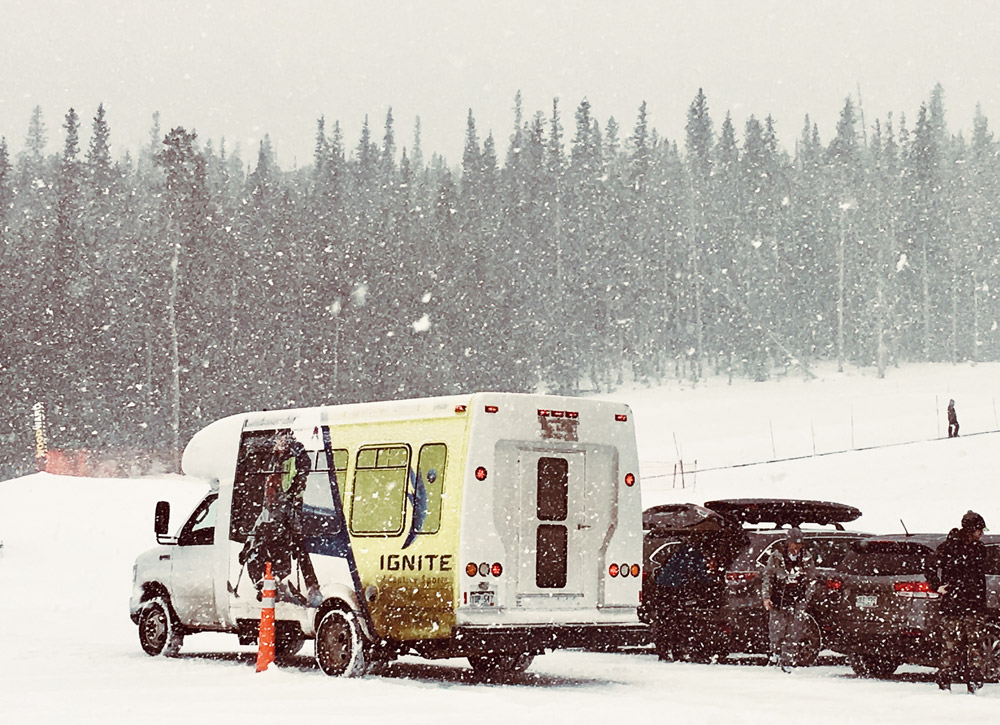 By spearheading the process of acquiring a van with a wheelchair lift, Fontenot has forever changed the face of Ignite. By converting an old airport shuttle into a crucial tool for our program, Fontenot has enabled countless Ignite athletes toward reaching their adaptive sport goals. The van now runs three times a week to various hospitals on the Front Range, sporting the Ignite Adaptive Sports logo and athletes on the van-wrap, picking up our students and ensuring they have safe and reliable transportation to Ignite. Thank you, Allen, for taking our program to the next level.