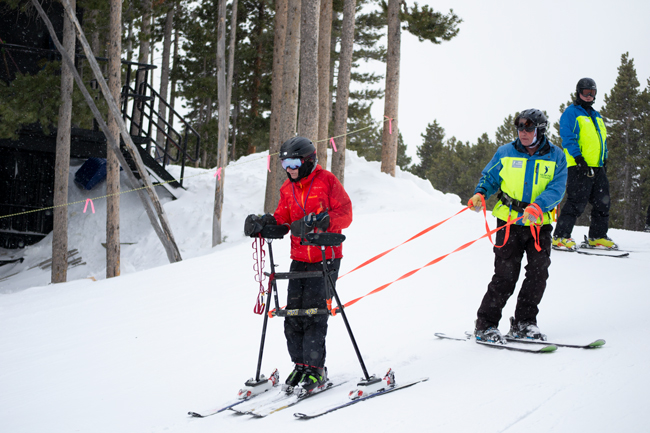 Disabled Veterans Registration Forms
To make a reservation for special needs snowsports instruction during the Ignite Adaptive Sports School 2020-2021 Season at Eldora with Ignite Adaptive Sports you need to create a student application and lesson schedule. To do so you need to create a Student Account on our web site. You can get that process started by clicking here.
If you have further questions please contact the scheduler via email at scheduler@igniteadaptivesports.org. or phone at 303-908-1551.
Veterans, we are updating our information on lessons. Updates will be posted soon.
Sign up for Updates!
Sign up today and receive email updates from Ignite