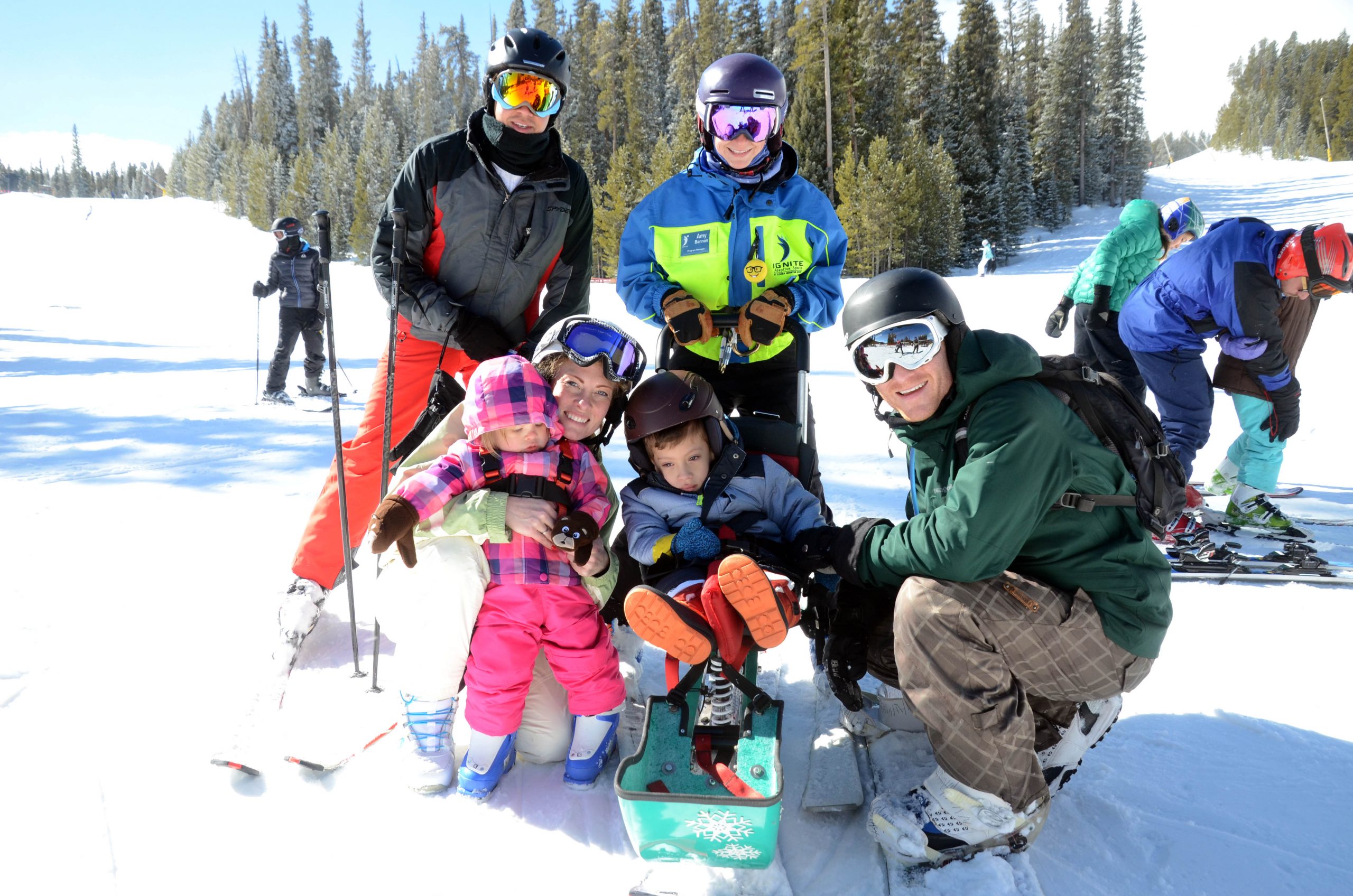 Half-day lessons will run January 1, 2022 – March 31, 2022.
COVID Protocol:
Face coverings will be required by all students, volunteers and staff.
An online health-screening is required prior to each lesson.
Students and volunteers will be required to watch an informational video outlining precautionary steps that Ignite is taking to mitigate COVID-19 related risks.
Ignite will be working with Eldora to ensure parking spaces are available for each student upon arrival.
Our students range in age from 6 to 90. Ignite believes everyone should enjoy winter sports regardless of ability level or financial circumstances (click here for scholarship information), providing lessons to over 300 students each year!
Snowsport Opportunities:
Ignite offers alpine and cross-country skiing, snowboarding, ski biking, and snowshoeing lessons.
More info:
Student Registration: for both new and returning students
To learn more about becoming a Ignite student: email scheduler@igniteadaptivesports.org or call or text 720-310-0328.
Sign up for Updates!
Sign up today and receive email updates from Ignite