Moving Mountains Grassroots Fundraiser – Campaign Update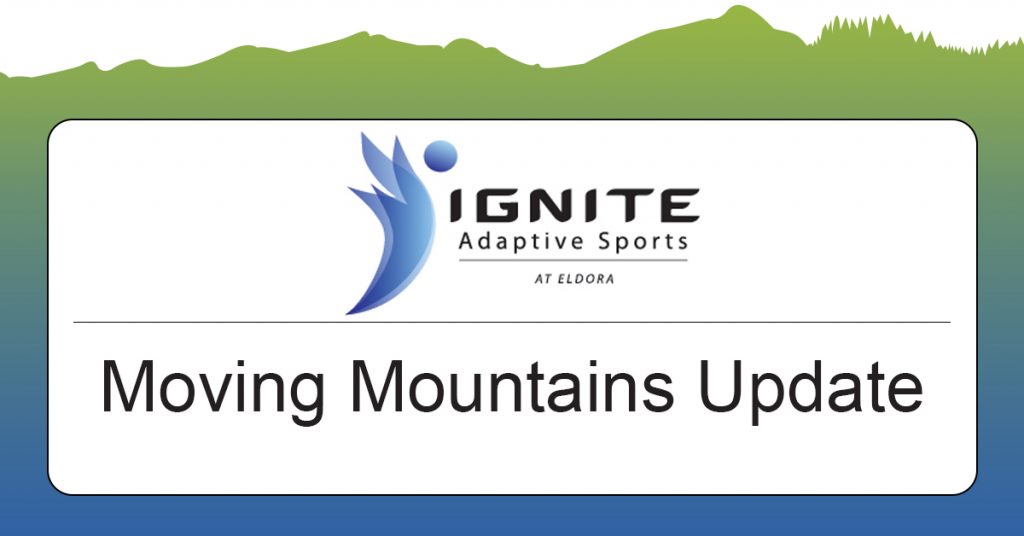 The Ignite Moving Mountains Grassroots Fundraiser is starting to take shape and only a few weeks in, we now have 17 teams and have raised more than $12,000. Our goal is to reach $150,000 by June 30 and we're confident we will make that goal.
17 Teams and $12,317 raised so far!
In order to expand our fundraising strategy and encourage more Ignite supporters to start their own fundraising pages, we will be connecting with Ignite families of students and local businesses from Larimer County to Boulder County. If you're already a part of the Ignite family of volunteers, students, student families, and other supporters, you understand how excited we feel about our new permanent home. But, more than that, we feel passionate about the opportunities Ignite gives our community and how it lifts up the voices of its students.
Helping to raise funds for the new building via our grassroots fundraiser means that you can say you helped build Ignite's future. When you walk into the new space, you can remember that you were a part of making it happen for our current and future students. 
You can also be a part of the fun we are having virtually! Each month, we host a happy hour for fundraisers and those interested in starting a fundraiser. Our March happy hour included a craft cocktail tutorial (spicy cucumber margarita) and our April happy hour may include a wine pairing tutorial you won't want to miss.
Please contact either Katie Theiler or Stuart Ollanik – our Moving Mountains Grassroots Fundraiser Co-chairs to find out more about this fundraiser or to help you get started.