Moving Mountains Grassroots Campaign
If you read Ignite Board President Tom Kissinger's post on January 12, you're probably as excited as we are to get moving on our grassroots fundraising efforts to build Ignite's permanent new home.
Fundraising for the building has already taken on many shapes and forms and our grassroots effort aims to tap into the generous donations from everyone in our collective communities – families, friends, coworkers and neighbors. Grassroots campaigns embody the community spirit and believe that no donation is too small.
Many of you have been tapped to serve on our Moving Mountains Grassroots Campaign Task Force and it is our hope that you can help us both fundraise AND mobilize additional everyday fundraisers to help us meet our goal to raise $150,000 toward the overall costs associated with the new building.
But, I hate asking people for money! We understand that not everyone knows how to fundraise, has a comfort with fundraising or even the time. So, we have built a grassroots fundraising strategy that makes it easy and fun for anyone to get involved.
If you're the competitive type, you'll love our concept of fundraising through "teams". We encourage you to start your own team, join a few others to create a team and if the team spirit doesn't move you, you can simply start your own individual fundraising effort. There will be prizes and recognition for donation amounts, team spirit, team creativity and other designations we develop throughout the campaign, which will last from February through late June.
So, how do I get started?
These are the steps for creating your fundraising team for Ignite Adaptive Sports Grassroots Campaign on Colorado Gives
Go to ColoradoGives.org
Log in or create a donor account to sign in
Click My Account on the top right
Click My Campaigns on the middle right
Click the green button "+ Create Campaign" on the upper right
In the Organization Name box, type Ignite
Choose Ignite Adaptive Sports
You will see a Template Titled:
Moving Mountains Grassroots Fundraising Campaign 2021
Click Use this Template
Create your own Fundraising Title. This will be your Team Name
Replace the text in all caps with your own adaptive version.
Be sure to make your URL Link: /MovingMountains2021[yourname]
You will come up with your own fundraising goal. The start date will be the day you create your team and the end date will be June 30, 2021. You are also welcome to use your own photos or videos, if you have any. Anything from our social media or youtube pages are always up for grab.
Click Save and Submit. Ignite will approve your page as soon as possible and you will receive an email letting you know you're ready to go!
Now you can email your fundraising page link to your mailing list, and don't be shy about posting it on social media.
We will be providing fundraising ideas, support and check-ins throughout this campaign, so remember that you can reach out to your network more than once with updates about your fundraising, news about Ignite and how your team or individual effort is performing to keep people engaged and more donations flowing.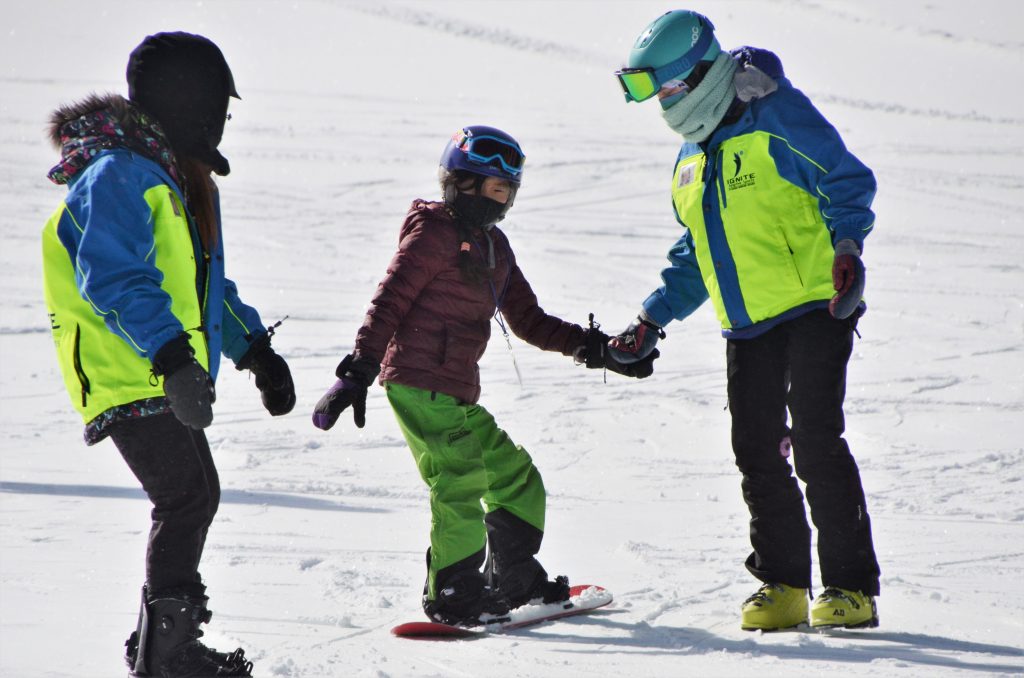 It will take all of us!
This grassroots fundraising effort is no small feat. We need as many Ignite supporters as possible to help connect us to potential donors to raise the $150,000 needed by the end of June. Remember, no donation is too small. We believe, as grassroots fundraisers, that every little amount adds up and that our students will get to reap the rewards of a permanent, well-equipped and accessible facility with your willingness and help.
Gratefully your grassroots campaign co-chairs,
Stuart Ollanik: stuart.ollanik@comcast.net
Katie Theiler: katietheiler@gmail.com