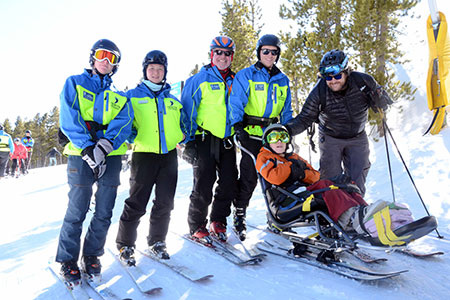 Volunteer Orientation and Training: Option 3
We are actively recruiting for the 2022-2023 season.  Training clinics begin in the fall and we begin teaching in January. If you're new to skiing and don't feel ready to teach, we can always use help in areas such as equipment maintenance, administration, marketing and fundraising.
Download the Ignite Volunteer Orientation Slideshow.
For prospective volunteers, attending one session of the Volunteer Orientation and Training is mandatory.
We'll be holding orientation on three different dates this year (Oct. 20, Oct. 26, and Oct. 29), please attend the one that works best for your schedule!
6007 Oreg Avenue
,
Boulder, CO

,

USA