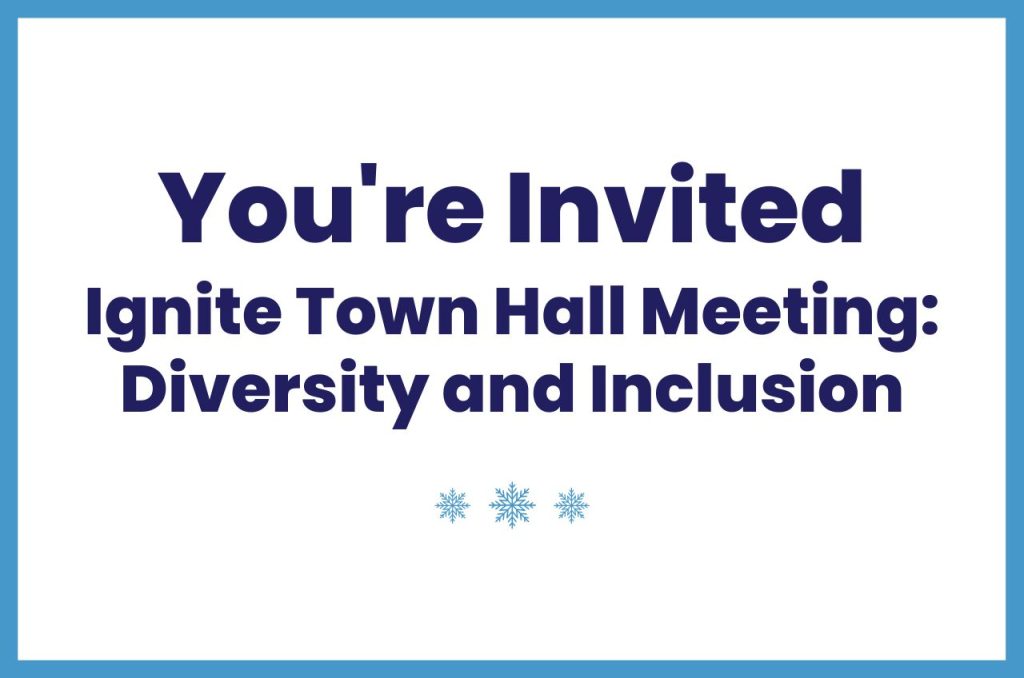 Ignite Town Hall Meeting on Diversity and Inclusion
The topic of the next Ignite Town Hall Meeting will be Diversity and Inclusion. Specifically, How do we make an organization devoted to inclusivity more inclusive? 
At Ignite, our mission is inclusivity — giving people with disabilities access to the fun and benefits of snowsports. We want to make sure a diverse group of people with disabilities is aware of these opportunities. This includes people who have been historically underrepresented in snowsports. How can we include more BIPOC individuals in our program, both as athletes and as volunteers?
We hope to see you there and brainstorm ideas on this topic together! RSVP so we know to expect you on March 1: https://www.surveymonkey.com/r/C3HY8Q9
Wednesday, March 1, 2023, 6-8 pm
Boulder JCC, 6007 Oreg Ave, Boulder CO 80303
Food and drinks provided
Se habla español
6007 Oreg Ave
,
Boulder, CO

,

USA