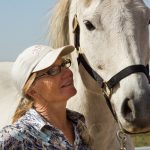 Carol Nickell, Executive Director
I have been a skier and soccer player for over 40 years, and during the past 15 years, my passions also include horseback riding. I have a grown son who, along with his wife, just moved to Colorado. A lot of what I do and how I think has been shaped by my family and life experiences. Professionally, I bring over 20 years' experience of nonprofit management. I have had the privilege of working with many nonprofit professionals and volunteers to create programs that helped our community thrive. Those who know me would say I am passionate, adventurous and compassionate; if that is true, it is because of the people who have touched my life, personally, professionally and with my volunteer work. I am both honored and excited to be a part of the Ignite Adaptive Sports team!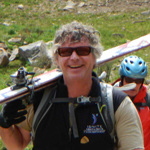 Finn Murphy, Program Director
Finn started at Ignite when he moved to Colorado from Nantucket Island in 2009 after various careers in the textile industry, local government, and interstate trucking. Finn has been the Ignite Program Director since 2015 and that position allows him to enjoy his three favorite activities: skiing, teaching skiing, and organizing chaos. When not riding the lifts, Finn can be found in the back country where he skis every month of the year or almost every early morning hiking Mt. Sanitas. Finn now divides his times between Ignite and writing his second book.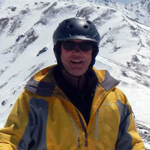 John Humbrecht, Snowsports Director
John has been a river guide, Outward Bound guide, Rocky Mountain Rescue member, NCAR geek, entrepreneur, and ski bum. In his current incarnation, he is our Director of Training. John was born and raised in Upstate New York and discovered Colorado when working for Outward Bound. John's real love is back country skiing so one day he decided that commuting to ski while living in Boulder was backwards so he moved to Rollinsville and lived for skiing and commuted to work. John discovered Ignite through a community service program, was taken under the wing of longtime volunteer John Anderson, and has never looked back. John holds the coveted PSIA Level III Adaptive Certification and is known as the 'Big Cheese' at Ignite because he trains, certifies, and when necessary, disciplines, our instructors. He's tough, he's fair, and he won't budge on the three aspects of Ignite instruction: safety, fun, learning. John Peterson, Bi/Mono Ski Team Leader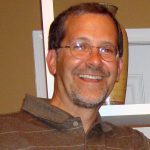 Jeff Doktor, Nordic Team Leader
Jeff grew up in NJ, went to school in OH, and moved to Colorado in 1987 after taking a class here. With the mountains so close, they were a destination to explore on foot and on skis. He spent the next few years balancing his interest in working as a Software Engineer and leading groups in the summer with Wilderness Ventures. Jeff joined the Ignite program in 1989. "I have enjoyed seeing the students grow, develop their skills, gain confidence and become more independent people. I get as much out of the program as my students. It makes me happy to see how much our students enjoy getting out to play in the snow." Jeff helps with the alpine program when needed, but he spends most of his time teaching on the Nordic trails.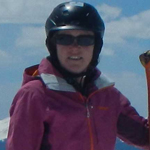 Stacey Lunn, Equipment Manager
Stacey was born in Rolla, Missouri and grew up in Alfred, NY, a college town about the size of Nederland. She moved to Colorado after a vacation here in the early 92 and stayed, like so many of us. Stacey has three children, all boys, and all are taller than she is. The oldest and youngest live in Colorado and the middle attended a Maritime school in NYC and lives there. Many of you know her son Barrey who works at Eldora – the best ski bum ever! Stacey joined Ignite in 2003 and outside of her skiing interests enjoys gardening at 9000' (now there's a challenge), hiking, camping, and cooking. Stacey has PSIA certifications in Adaptive Level II and Alpine Level I. She volunteers for Ignite in order to share her passion for skiing and the outdoors, have fun, learn new techniques, expand her knowledge, meet new people, and most importantly, give back to those who need it.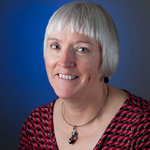 Becci Seuberling, Finance Director
Becci has been a volunteer with Ignite since the 1998-1999 season, and has been around the program since before that, as the parent of a student. As a volunteer she has served in many capacities over the years including instructor, supervisor, trainer, and most recently, taking on the role of Administrative Lead. A native of Northern California, she learned to ski from her Uncle who was in the 10th Mountain Division during WWII, and picked it back up as an adult after moving to Colorado. Having grown up with an Aunt who had a disability, she is a firm believer in this program and the services it provides. Her Aunt spent many a day in the lodge at the local ski resort visiting while her husband and sons were on the slopes. Becci moved to Colorado in 1991 with her husband and two children. When not skiing she has been known to participate in activities such as walking, hiking, camping, biking, and dog training.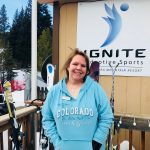 Jennifer DeLaurent, Client Services, Volunteer & Outreach Coordinator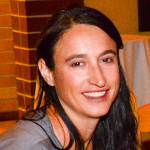 Eileen Lambert, Marketing Director
Eileen first volunteered with Ignite for four years 1998-2002, before moving to Denver. During the next decade, Eileen worked in Marketing for several nonprofits, and eventually started a new nonprofit, the Colorado Pet Pantry pet food bank. A baby and a desire to live closer to nature brought Eileen and her family back to Boulder, and soon, back to Ignite, this time in the role of Marketing Director.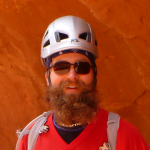 Orri Jonsson, Marketing Manager
Orri started volunteering with Ignite during the 2014-2015 season and immediately saw how Ignite Adaptive Sports can ignite the spirits of volunteers and students alike. Orri's love of skiing was a large factor in the decision to move fro Iceland to Colorado for graduate school at Colorado State University in 2002. He stayed in Colorado as the great expanse of the Colorado mountains gave him the peace of mind and excitement life needs. The opportunity share the mountains with people who have limited access to them is a great addition to his life. Right out of graduate school Orri helped skiers stay safe at Breckenridge Ski Resort, as a member of the ski patrol. He currently does sales, marketing, technical support and product development for a small Boulder company specializing in scientific equipment for photovoltaics research. In his free time you can often find Orri enjoying the great outdoors of Colorado, climbing, hiking, skiing or cycling. Orri is a competitive underwater hockey player and has represented USA internationally as a member of the elite national team.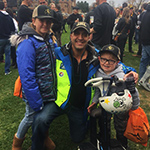 Bill Goldstein, Special Events Coordinator
Bill joined Ignite in 2015 as a student shortly after losing his left leg. Progressing quickly as a Three Track skier, he became a lead instructor during his second season. In addition to his weekly participation as a volunteer instructor, Bill took on the additional challenge of creating the Ignite Tonight Gala, a benefit fundraiser to support Ignite Adaptive Sports. In his two years as Gala Chair and Master of Ceremonies, Ignite Tonight has raised over $145,000 for the program.
As Special Event Coordinator Bill organizes the End of Season Volunteer Appreciation Tiki Party, On Mountain Corporate Sponsorships Events such as Deaf Day and other fun Ignite get-togethers.
Bill also serves as Special Event Chair for the University of Colorado Alumni Association – Boulder Chapter.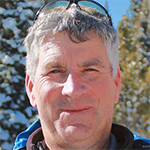 Dale Eva, Snowboard Team Leader
Sign up for Updates!
Sign up today and receive email updates from Ignite